Feel like healthy groceries cost a fortune? Get my top tools for saving time and money grocery shopping. Click Here for free instant access.
Exercise everyday, eat your veggies, drink lots of water, get enough sleep, oh and don't forget to floss! There are so many important things to do to maintain a healthy lifestyle, it seems impossible to do it all. Then try doing it while pregnant! You're extra tired, you might be nauseous, and you're probably working full time or caring for other children. What's a pregnant mama-to-be to do?
Achieving a Healthy 2nd Pregnancy?
My second pregnancy has really thrown me for a loop. I know there's a certain amount of healthy amnesia that happens between pregnancies, but my oh my I am certain it has been harder the second time around. Though I do remember clearly my pregnancy with BabyE being tough in the first trimester.
Every night I would come home tired from work and sit on the couch until my wonderful hubby brought me a delicious and healthy home cooked meal. It didn't matter then if we didn't eat until 7:30 at night. Now that's not an option since 7:30 is BabyE's bedtime!
Back then, I was motivated to take long walks through the city everyday while fleeing from my coworkers' nauseating lunch smells. I had the time to track every bite of food and every gram of protein that went in my mouth with my Bradley class checklist. I had the leisure to devour every natural birth book I could find. Now sometimes it's hard just to find time just to take a shower!
Then I went to bed every night by 8. Now I go to bed by 8 but am awakened a couple hours later by my night-waking toddler. And another couple hours after that. And sometimes yet again. I never thought such extreme exhaustion was possible!
30 Days to a Healthy Pregnancy
My answer to all these second pregnancy woes is to challenge myself to spend the next 30 days working towards a more healthy pregnancy. The 30 day challenge is the perfect length to make some serious changes while not allowing myself to get overwhelmed by all the
good
things I
should
do. Instead, I want to choose one or two of the
best
healthy habits to adopt each week. I want to get the biggest bang for my buck, so to speak.
Here are the areas where I plan to focus my efforts for each week of the Healthy Pregnancy Challenge. Won't you join me?
What do you think are the most important behaviors for a healthy pregnancy?
Welcome to the 30 Days of Change Blog Carnival hosted by Living Peacefully With Children and Hybrid Rasta Mama. In celebration of the New Year and forgotten resolutions , we're sharing the results of our 30 day commitment to addressing one habit the we either needed to eliminate, reframe, or include in our life. We hope you are inspired and energized to make one positive change in your own habits.
**********
Please take a moment to visit the blogs of our other 30 Days of Change Blog Carnival participants. The links in this list will be updated by the end of the day.
Finishing off 2012 depressed and negative, Survivor decided to start 2013 off with positive actions and attitudes. In her blog Surviving Mexico, watch as she discovers how to overcome the disasters and find the adventures in living again.
Mrs Green from Little Green Blog spent her month not just meditating, but prioritizing it in her life …
In The LoCo Locavore Takes OVER, our family went completely local for 30 days… IN JANUARY. Read about how we fared on our local fare. Spoiler alert! We didn't starve. You can also find Wide Awake, Half Asleep on Facebook.

Mari from Honey on the Bum relates how she came to the conclusion that she should stop picking apart her body, and figuratively, her life, and briefly discusses some challenges on the way.

Jennifer at Hybrid Rasta Mama shares how she made two changes; stepping outside of her "comfort food shopping zone" and starting a food storage program. You can also find Jennifer on Facebook.
Mercedes at Project Procrastinot demonstrates new sticktoitiveness when she joined the Ultimate Blog Challenge in January. You can also find Project Procrastinot on Facebook.
Maintaining a healthy lifestyle during pregnancy can be overwhelming. Join with Shannon at GrowingSlower as she takes back control of her health during her second pregnancy, all while parenting a toddler!You can also find Growing Slower on Facebook.
At Living Peacefully with Children, Mandy has been working on making time every day just to breathe and be.
Copyright 2011-2014 GrowingSlower. Thank you for subscribing to GrowingSlower. If you are reading this content elsewere, please contact me to let me know. Thanks!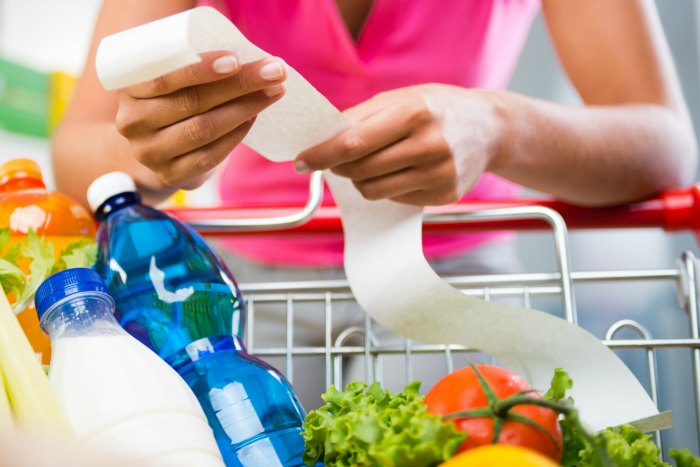 My Top 12 Tools to Save you Time and Money Grocery Shopping
Want to save on healthy groceries, without clipping coupons, or getting overwhelmed? Get my top 12 tools for saving time and money grocery shopping.
Get free instant access.
&nbsp
read more>>